OUR PURPOSE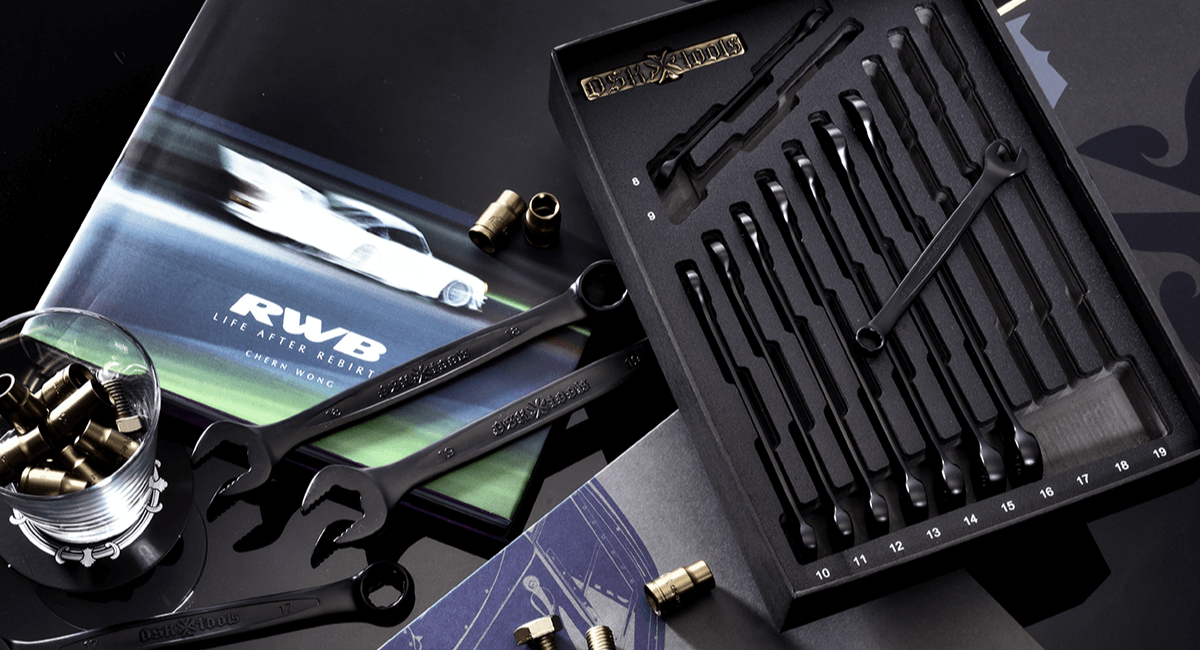 ÓSK is a name of Old Norse origin, which means "wish" and "hope" in Icelandic.
We wish to establish a sustainable business that thrives and coexists with the environment and its natural inhabitants, and we are committed to making the world a better place, giving the gift of hope to future generations.
Elevating Automotive Artistry with OSK Tools
For over 45 years, OSK has stood as a distinguished leader in the manufacturing of automotive parts and tools. Within our legacy of precision and expertise, a new chapter has emerged: OSK Tools. Our specialized venture is meticulously crafted to cater to a passionate community devoted to the modification and restoration of all types of cars.
At OSK Tools, every car under modification is seen as a canvas, waiting for an artist's touch. We acknowledge the artisanal essence behind each modification project, recognizing the individual breathing life into these vehicles as a true artist. In this creative endeavor, we aspire to be the essential brush, aiding and empowering these artists with the perfect tools to complete their automotive masterpieces.
Our vision transcends mere tool manufacturing; we endeavor to inspire dreams and passions, ensuring that every car modification project becomes an artistic journey. With OSK Tools, we don't just provide equipment; we offer a gateway to creativity, precision, and excellence in the timeless art of automotive modification.
Join hands with us, and together, let's redefine the standards of automotive artistry.
SIGNATURE TOOLS
To provide the tools and equipment necessary to do the job right.
It is our ever lasting mission and strategy to help our customers grow up, be more creative, and deliver the utmost quality consistently.
GOLD STANDARD
When we make decisions, we ask ourselves what is best for the people involved, our community, and the planet that we inhabit.
We build and maintain equity through our deliverables, contributions, and relationships with our community and the environment."

MISSION
Commitment to family and to empower yourself are some of our guiding principles at here OSK Tools.
As such, OSK Tools has taken upon itself the mission of offering you premium-quality and professional-grade automotive tools at approachable prices.

VISION
We want you to have the chance of putting that extra money to good use, on things that truly matter, and for every dime to be well-spent. So this is the OSK
Promise:
"Premium-brand quality at friendly neighborhood prices. Your satisfaction, guaranteed."
WORKSHOP ESSENTIALS
We offer a comprehensive array of tooling solutions, to help bring out the best in the technical professional projects.
QUALITY

To ensure consistent finishes, high durability, and utmost precision.

We have attained these objectives by offering (sometimes) exclusive but always high-quality products only. Using high-grade materials, and continuously improving our processes.
We stay in close contact with experts in the field and really listen to our customers feedback, in order to inform ourselves and ensure our operation continues to provide value and stylish utensils.

ECOLOGY &ENVIROMENTAL CARE

Too keep our operations impact as minimal as it is possible, we introduce efficient warehouse management practices, and inspect how we source every component of our operations.

In OSK we are committed to preventing pollution, reducing waste, conserving water and energy, and all around guaranteeing natural resources preservation. We will strive toward excellence whilst we pledge to protect and conserve the natural resources and cosystems.

DURABILITY

We continuously strive to introduce new and innovative tools for even most unconventional use cases. Durability in our industry means every and each of the tools will carry on reliably, in good shape and form, and execute any action it was design for without degrading.

In turn slowing down product obsolescence can reduce its environmental impact, but ultimately optimum product life and enhanced technical potential, paired with an improved environmental foresight makes the significance of any product life span our ultimate goal.
CUSTOMERS SERVED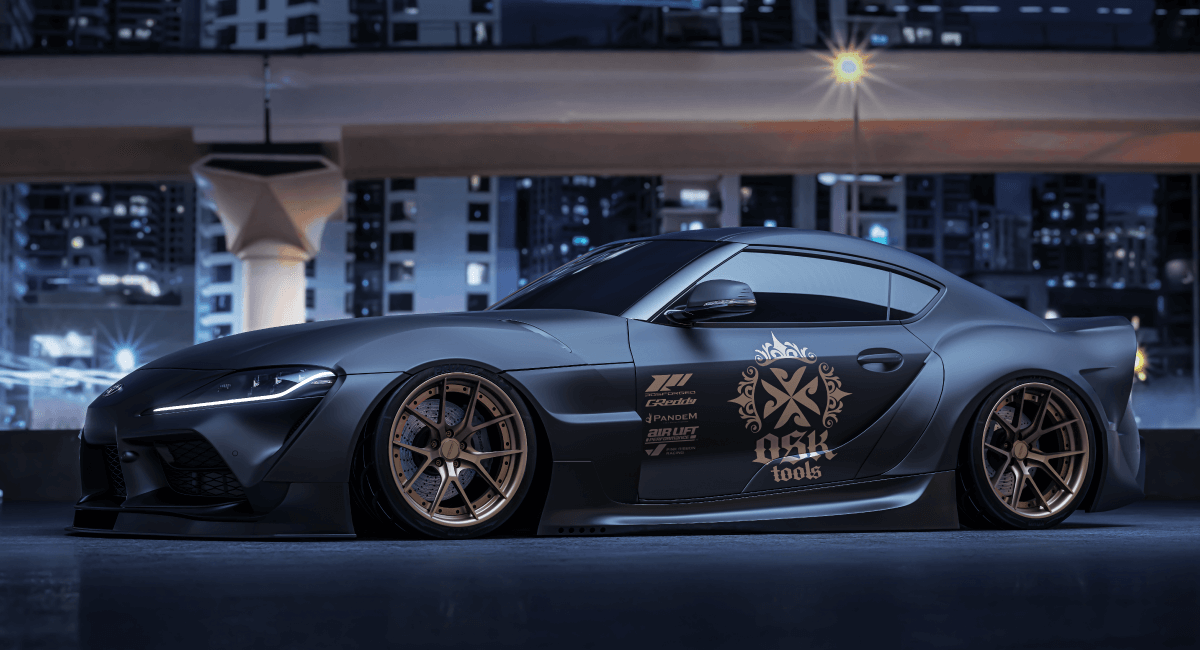 Our products conform to international standards, such as the merican National Standards Institute (ANSI), Deutsches Institut für Normung (DIN), and International Organization for Standardization (ISO).
We also work with artists and designers to give our tools unique modern design aesthetics. We want you to do it right and do it with style.
STANDARDIZATIONS

American National Standard Institute (ANSI) Deutsches Institut für Normung (DIN) International Organization for Standardization (ISO)

ENGINEERING

We worked with a lot of Engineers and Research & Development (RD) who have been in Tools industry for years.

CONTRIBUTIONS

For your every purchase made, 10% will be donated to 'Purist Los Angeles USA' and 'Orphan's Hope from Myanmar. When you buy from OSK, you're taking part in making the world a better place.

DESIGN

Collaborating with Raphael Bolzer. French born artist who has more than 10years of experience in product design.

WARRANTY

We provide a 1-year warranty for all our products.
HONORS & MENTIONS
Recognitions, accolades, and awards are testaments to the quality of our work. We wear our medals of honor with pride.
2012
◆Best Industrial Design Taipei Expo
◆Industry Top 10 Tokyo Expo
2016
◆Designers from France join the team of OSK
2017
◆OSK Tools prepares for SEMA & Tokyo Auto Salon
◆Best Product Design Taipei Expo
◆Industry Top 3 Tokyo Expo
2019
◆Best Industrial Design Taipei Expo
◆Industry Top 10 Tokyo Expo
STRINGENT STANDARDS
Like you, we sweat and get hands dirty to get things right.
Art denotes who we are at heart. Industrial design takes it and integrates it with life. We strive to achieve that balance, getting it right~ To do right by you.

-ZEPHON W., OSK TOOLS

The expertise in mechanics is strongly influenced by the technical approach to calibration and precision. With passion, we deliver the best results, thanks to the right tools.

-SEAN YVES, ENGINNER

We believe good design solves business problems. With passion, good tools deliver the best results.

-SAMUEL JOHNSON, CREATOR